The Divergent Series: Insurgent
(PG-13)
Rated For intense violence and action throughout, some sensuality, thematic elements and brief language.

Shailene Woodley, Theo James
- 1 hr. 59 mins.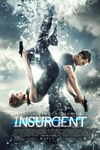 Beatrice Prior must confront her inner demons and continue her fight against a powerful alliance which threatens to tear her society apart.
Official Site
Trailer
---
Cinderella
(PG)
Rated for mild thematic elements

Cate Blanchett, Lily James
- 1 hr. 52 mins.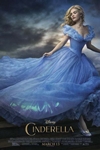 The story follows young Ella whose father remarries following the tragic death of her mother. Ella welcomes her new stepmother and her daughters into the family home. But when Ella's father passes away, she finds herself at the mercy of a jealous and cruel new family.
Official Site
Trailer
---
The Second Best Exotic Marigold Hotel
(PG)
Rated for some language and suggestive comments

Judi Dench, Maggie Smith
- 2 hr. 2 mins.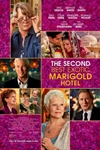 THE SECOND BEST EXOTIC MARIGOLD HOTEL is the expansionist dream of Sonny, and it's making more claims on his time than he has available, considering his imminent marriage to the love of his life, Sunain.
Official Site
Trailer
---