The Age of Adaline
(PG-13)
Rated for a suggestive comment

Blake Lively, Harrison Ford
- 1 hr. 50 mins.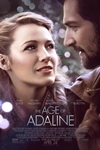 Adaline ceases to age following an accident one icy night, but keeps her condition a closely-guarded secret while embarking on a number of incredible adventures throughout the 20th Century. After years of a solitary life, she finds the love and courage that enable her to fully begin living.
Official Site
Trailer
---
Home
(PG)
Rated for mild thematic elements

Jim Parsons, Rihanna
- 1 hr. 36 mins.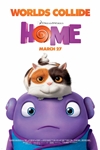 When Oh, a loveable misfit from another planet, lands on Earth and finds himself on the run from his own people, he forms an unlikely friendship with an adventurous girl named Tip.
Official Site
Trailer
---
What We Do in the Shadows
(NR)
Jemaine Clement, Taika Waititi
- 1 hr. 26 mins.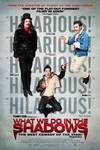 Viago, Deacon, and Vladislav are three vampires living together and trying to cope with modern life; from paying rent, doing housework, and trying to get into nightclubs, they're perfectly normal - except for their immortality, fangs, and thirst for human blood.
Official Site
Trailer
---