The Boxtrolls
(PG)
Rated for action, some peril and mild rude humor

Ben Kingsley, Toni Collette
- 1 hr. 40 mins.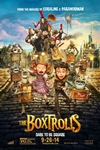 An orphaned boy raised by underground creatures called Boxtrolls comes up from the sewers and out of his box to save his family and the town from the evil exterminator, Arichibald Snatcher.
Official Site
Trailer
---
The Trip to Italy
(NR)
Steve Coogan, Rob Brydon
- 1 hr. 47 mins.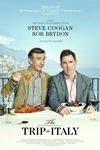 Two men, six meals in six different places on a road trip around Italy. Liguria, Tuscany, Rome, Amalfi and ending in Capri.
Official Site
Trailer
---
Guardians of the Galaxy
(PG-13)
Rated for intense sequences of sci-fi violence and action, and for some language

Chris Pratt, Zoe Saldana
- 2 hr. 2 mins.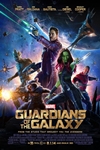 After stealing a mysterious orb, Peter Quill is hunted down and thrown into an inter-galactic prison. In order to secure his freedom, Quill joins forces with alien bandits to form an alliance of misfits known as the Guardians of the Galaxy.
Official Site
Trailer
---